Busy day for online video today: not one but two "professional" video sites have launched — although one has no content to speak of yet, just an e-mail form and a press release. That one is 60frames.com, which according to the release was "incubated by leading Hollywood talent and literary agency United Talent Agency (UTA) and innovative Internet-based advertising agency Spot Runner" and has raised $3.5-million in funding.
As Liz Gannes describes it at NewTeeVee, 60frames — which has apparently signed filmmakers Joel and Ethan Cohen to an advisory board — looks to be more like an aggregation and advertising play, since it says consumers will "be able to view 60Frames' original programming through top video portals, social network Web sites, and mobile and emerging broadband outlets."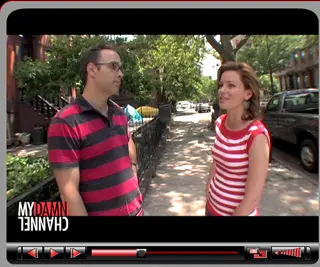 The site, which is being run by United Talent Agency exec Brent Weinstein, says that it will also help advertisers "create immersive online branding to better connect their company and products to targeted audiences." Wow — I can hardly wait for that stuff. Sounds great, doesn't it? Hopefully, 60frames has learned a lesson from the train wreck that is Bud.tv, and the failure of HBO's This Just In, which I wrote about recently.
The second of the online video experiments is called MyDamnChannel.com, and sounds a bit more promising. It looks very similar to a site called FunnyorDie.com — the Will Farrell project that got much buzz for a hilarious series of videos starring his friend's infant daughter as a foul-mouthed landlord (a video that has been watched a staggering 41 million times). MyDamnChannel even pays tribute to its predecessor in a parody of that video.
The new project is the brainchild of former MTV and CBS Radio executive Rob Barnett. The site has signed on comedian and Simpsons' star Harry Shearer (who also writes for Huffington Post), musical genius Don Was, comedian Paul Reiser and filmmaker David Wain. Shearer has already contributed a funny clip in which he plays Dick Cheney (in a suit and very convincing prosthetic makeup) and sings a torch song about Scooter Libby.
Will these new sites succeed? I have no idea. But the site that wins will do two things: it will make it easy for people to effectively distribute its video, and it will be funny — and the second of those is by far the hardest.