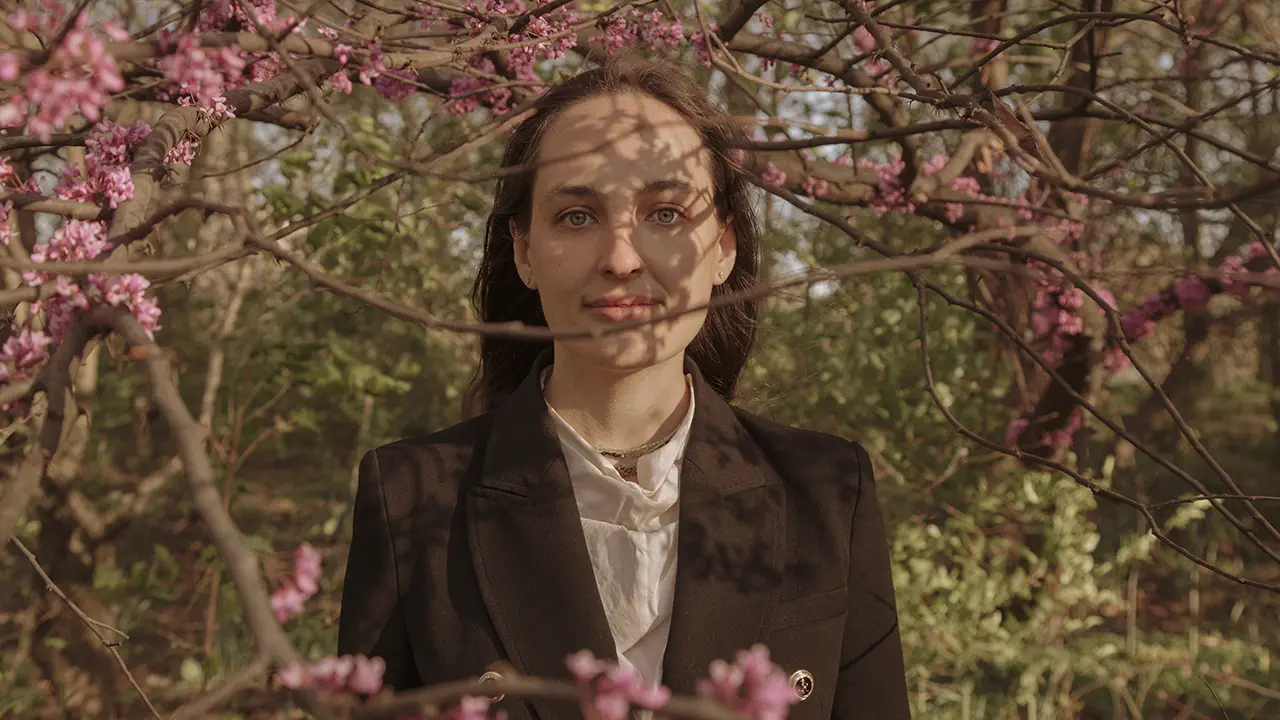 From Elena Kostyuchenko in n+1 magazine: "I spent March 30, the eve of our trip, in a hotel. I was trying to gather my strength. A colleague from Novaya called me. She asked me if I was going to Mariupol. I was puzzled: only two people from the paper knew I was going to Mariupol. She said, "My sources have gotten in touch with me. They know that you're going to Mariupol. They say that the Kadyrovites have orders to find you." The Kadyrovites, a Chechen subdivision of Rosgvardia, were actively engaged in the fighting around Mariupol. My colleague said, "They're not planning to hold you. They are going to kill you. That's been approved." Forty minutes later, my source from Ukrainian military reconnaissance called me. He said, "We have information that an assassination of a female journalist from Novaya Gazeta is being organized in Ukraine."
Could artificial intelligence help us communicate with animals?
From Kathryn Hulick for Science News: "Gašper Beguš is a linguist at the University of California, Berkeley. He got the chance, last summer, to observe sperm whales in their wild Caribbean habitat off the coast of the island nation of Dominica. With him were marine biologists and roboticists. There were also cryptographers and experts in other fields. All have been working together to listen to sperm whales and figure out what they might be saying. They call this Project CETI, which is short for Cetacean Translation Initiative. Project CETI has three listening stations. Each one is a cable hanging deep into the water from a buoy at the surface. Along the cable, several dozen underwater microphones record whale sounds. From the air, drones record video and sounds. Soft, fishlike robots do the same underwater. Suction-cup tags on the whales capture even more data."
Note: This is a version of my personal newsletter, which I send out via Ghost, the open-source publishing platform. You can see other issues and sign up here.
Following the teams racing the Iditarod sled-dog race in Alaska
From Brian Phillips for Grantland: "In late February, I flew to Alaska with the intention of following the 2013 Iditarod all the way from Anchorage to Nome. This was a plan of — I think I might be quoting my editors on this — questionable sanity, even before you consider the logistical complexity of chasing several dozen sled-dog teams across a subarctic wilderness the size of the Eastern Seaboard. The fastest mushers take around nine days to reach the finish line, and that's assuming ideal conditions, say 15 below, with blue skies and hard-packed, ice-slick snow. I was staring at a week and a half of bone-deep cold, baneful travel conditions, and total isolation from the civilized (read: broadband-having) world. I hate snow, do not play winter sports, keep the thermostat at 65 on a good day, and haven't logged out of Spotify since 2011. I'm not even a dog person."
Nosferatu, a vampire movie from 1922, ripped off Bram Stoker's Dracula and got away with it
On March 4, 1922, spectators filtered into the Berlin Zoological Garden to witness horror movie history. Nosferatu: A Symphony of Horror opens with a young clerk traveling to see a wealthy count at his castle in the mountains. Upon arrival, he is greeted by a tall man in black. Later on, he discovers that his host has been spending his days asleep in a coffin. For many viewers, the premiere of the silent film marked the first time they saw a vampire on the screen. The most memorable images, like Count Orlok's shadow creeping across a wall, or his fatal reaction to sunlight, are now tropes of the genre the film helped create. But all of Nosferatu's innovation didn't change the fact that the movie blatantly ripped off Bram Stoker's Dracula—a detail that nearly buried the film before it had a chance to earn its reputation as a cinematic masterpiece."
Building a floating city that will house 20,000 people in the Maldives
From Der Spiegel: "What is taking shape, jutting out of the turquoise waters a ten-minute boat ride from the Maldivian capital of Male, will one day resemble a giant coral from the air. It is a floating city in the Indian Ocean. Built for the sea. With space for 20,000 people. Floating houses, floating streets, playgrounds, schools, restaurants, the components of which are being built and assembled piece by piece, like Lego bricks. Designed and funded by a joint venture between the Maldivian government and a Dutch real estate developer. The Maldives is an archipelago of more than a thousand islands. Eighty percent of the land area is below sea level. If the forecasts are correct and this rises by one meter by the year 2100, almost all of the Maldives archipelagos could be flooded. The capital Male is also one of the most densely populated cities in the world, with 200,000 people crowding an area of ​​around eight square kilometers."
An AI model can copy keystrokes just by listening to them during a video call
From Bill Toulas for Bleeping Computer: "A team of researchers from British universities has trained a deep learning model that can steal data from keyboard keystrokes recorded using a microphone with an accuracy of 95%. When Zoom was used for training the sound classification algorithm, the prediction accuracy dropped to 93%, which is still dangerously high. Contrary to other side-channel attacks that require special conditions and are subject to data rate and distance limitations, acoustic attacks have become much simpler due to the abundance of microphone-bearing devices that can achieve high-quality audio captures. This, combined with the rapid advancements in machine learning, makes sound-based side-channel attacks feasible and a lot more dangerous."
A functional LEGO model of a bridge-building machine
From Massimo on Twitter