Another one destined for the "No Surprise" file: HBO is planning to shut down its comedy-video site This Just In (I know, I'd never heard of it either) in August, according to Variety magazine. Why? Because — as one NBC executive admitted when the network shut down its InnerTube site, which was supposed to compete with YouTube — This Just In might as well have changed its URL to "nobodycomeshere.com."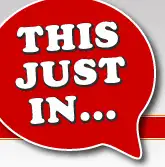 Two of the most succinct appraisals of this turkey come from a commenter on the TechCrunch post about it and from Om Malik at NewTeeVee. At TechCrunch, Ian Bell says: "Unfortunately this goes to show that you can't just slap a site together, throw ads up on it, buy keywords and think it will be successful. A successful property requires its own culture and essentially a 'soul'." Bingo. And Om notes that gigantic conglomerates with multiple layers of bureaucracy and poisonous office politics are not exactly a great breeding ground for comedy:
"The big media, especially Time Warner (my former employer) is a tad clueless about this new video revolution. With a studio mentality, management by consensus and a bonus-driven culture, they are waddling in a world that moves at light speed."
Double bingo. And examples abound of just how clueless network executives are, and how flinging money and press releases at something doesn't amount to much in the world of online video: Come on down, Bud.tv — one of the most expensive, and yet almost criminally un-funny, sites you will ever see. And then there's FunnyOrDie.com, which features Saturday Night Live star Will Farrell. Why does it work? Because it's funny, that's why.