Rumours that Google has acquired large quantities of fiber (or fibre, as we Canadians call it) are not exactly new. I recall stories as far back as two years ago saying exactly the same thing. In fact, if you check the date on this particular story from CNet about Google buying up "dark" fiber, you'll see that it was published two years — almost to the day — before this column by Robert X. Cringely, the pseudonymous tech columnist and blogger for PBS.
In the CNet story, the idea was put forward that Google was planning to set up its own telecommunications network, that maybe it would start a VoIP service based on Google Talk, and so on. There have been other stories too, including this one from ZDNet in 2005, which also mentioned the VoIP idea, and this one in 2006 — which proposed that Google was planning to use the bandwidth for something related to IPv6, or maybe VoIP, or maybe a grid computing network.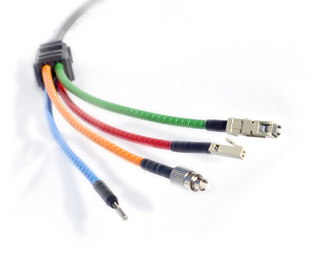 Om Malik wrote a piece in 2005 for Business 2.0 about how Google could build its own backbone, which he called Googlenet, and then use that to cut the costs it was paying to ISPs for peering arrangements to carry its data — and could also offer its own Internet access by blanketing various centers with free Wi-Fi. He and Cynthia Brumfield at IPDemocracy both mentioned that Google was taking bids for a nationwide optical network.
Cringely's idea is that Google wants to effectively become the world's largest ISP, and that as video and other applications suck up bandwidth, smaller ISPs who are losing money will effectively sign over their businesses to Google. I think it is more likely that Om is right — and so is this guy over at Slashdot — and Google is simply engaged in hedging. In other words, it is expecting peering costs to rise (especially so if net neutrality rules are not adopted), and so it is buying up as much bandwidth as it can to keep its costs low.