My friend Paul Kedrosky — who unfortunately wasn't able to make it to mesh last week, and therefore wasn't able to share any of his wisdom in person — is right to point us towards a great post from Marc Andreesen about the non-bubblishness of the current tech bubble.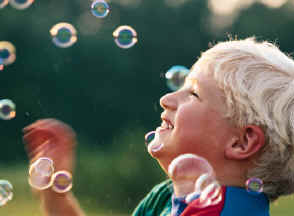 The Netscape co-founder has a long and very worthwhile analysis of why we so often see bubbles. which are actually extremely rare (this NYT story has some thoughts on that as well), and also notes several things about the current tech "bubble" that make it different from the first one — and he is ideally placed to have some perspective on that. Among other things, he notes that there are far fewer tech IPOs now (and therefore less hype and potential for financial disaster) and also that:
— It is far cheaper to start an Internet business today than it was in the late 90's.

— The market for Internet businesses today is much larger than it was in the late 90's.

— Business models for Internet businesses today are much more solid than they were in the late 90's.

This is a logical consequence of time passing, technology getting more broadly adopted, and the Internet going mainstream as a consumer phenomenon.
Andreesen says that he believes it is "about 10 times cheaper to start an Internet business today than it was in the late 90's, due to commodity hardware, open source software, modern programming technologies, cheap bandwidth, the rise of third-party ad networks, and other infrastructure factors. And the market size for a new Internet business is about 10 times bigger than it was in the late 90's."