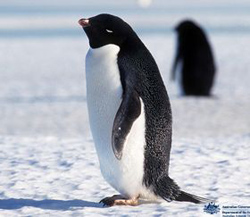 I didn't get a chance to write about this yesterday when it broke, but I think it's pretty amazing (if true) that ClubPenguin is talking with Sony about getting acquired for somewhere in the neighbourhood of $500-million or so (TechCrunch says $500-million, but PaidContent says that the price is closer to $450-million). Om Malik has some details here. Either way, those are pretty amazing sums of money for a company that has only really been around for a year or so. As my Globe and Mail colleague Barrie McKenna wrote in a story last fall, the company was started by a couple of guys in the relatively sleepy (at least when I was there last) resort town of Kelowna, B.C.
Parents with kids, the founders deliberately chose not to include advertising on the site, and in fact haven't advertised the site either — growth has been entirely through word-of-mouth. Judging by the speed with which it spread through my family, from eight-year-old daughter to friends and cousins, it is the childhood equivalent of Facebook (as is its cousin Webkinz, also a Canadian success story aimed at kids, which Om says Disney has looked at).
Two big questions remain: Can ClubPenguin keep growing at a rate fast enough that it makes $500-million look like a good deal? And can the company find a partner that has the same philosophy about marketing to kids?