I confess that I still don't get the whole Belgium vs. Google thing. I keep reading about it and reading about it, and thinking about it — hoping that I have somehow missed a crucial point or argument in the newspapers' position that makes this whole thing sensible in any way. But by now I am totally convinced: It doesn't make any sense whatsoever. It is just dumb, with a capital D.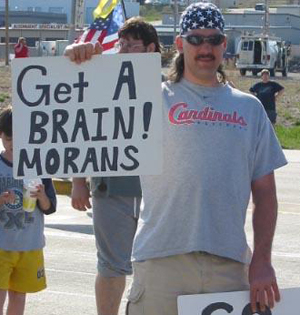 As Danny Sullivan notes in his overview of the case, this complaint from the Belgian group known as Copiepresse dates back almost a year. After the first complaint — as is customary in these types of cases, when sites don't want to be included in Google's index — the search engine advised the agency (as Google notes here) to use the well-known "robots.txt" file to exclude parts of its websites from Google's spider-bots. Copiepress apparently said that this process, which takes about 10 minutes, was unacceptable.
So after a year of legal wrangling, and millions of dollars in legal costs, the Belgian group has "won" and has forced Google to remove its newspaper content. In other words, it has prevented the world's largest and most respected search engine from showing links to that content to people who want that content — and doing so for free. And the claim that Google makes money from this content, which others have argued in the past, is just as stupid, since Google News doesn't carry advertisements on its content pages.
Carlo at Techdirt shares my feelings on this matter, and I know many other journalists who do as well. Some companies would kill for the kind of profile and access that being linked in Google News provides to potential readers. Someone at Copiepresse clearly sees this as some kind of noble battle against a U.S. tech giant, but all they are really doing is harming themselves. Oh yes, and looking stupid. Did I mention that part?